FOUNDATION OF SEA STUDIES
The Foundation of Sea Studies (FEMAR – Fundação de Estudos do Mar) was created on May 31st, 1966, under the initiative of Admiral José Santos de Saldanha de Gama, former President of the Brazilian Navy Clube, aiming to study the problems related to ports, navigation, shipbuilding, fishing and other relevant legislation, in order to contribute to the formation of the Brazilian Maritime Doctrine creation stablishing the national maritime mentality.
• Courses, seminars, congresses and activities related to research, development and technological innovation and also the training, specialization and improvement of qualified personnel for the execution of public and private projects proposed for maritime activities;
• Studies, research and publications aiming directly or indirectly to promote the development and diffusion of educational, cultural, scientific and technological knowledge inherent to maritime activities;
• Agreements and contracts with other, public or private, national or foreign, institutions for the execution of plans, programs and projects related to its activities as well as for receiving or providing technical assistance related to their purposes;
• Support and promote projects such as: teaching, selection and basic-professional training, research and extension; cultural and scientific; along with institutional developments and technological innovations. All of them related to the Brazilian Navy, the Merchant Navy or any other entity which aims attention at the development and improvement of educational, scientific and technological researches related to the sea and associated things;
• Award scholarships for research and extension to the staff of the institutions supported and involved in the execution of cultural, teaching, research and extension projects; such projects related to institutional, scientific and technological innovation developments; and
• To raise funds, from tax breaks, to promote education, culture, research, information technology, automation and innovation, as well as those destined to developments that use local technologies.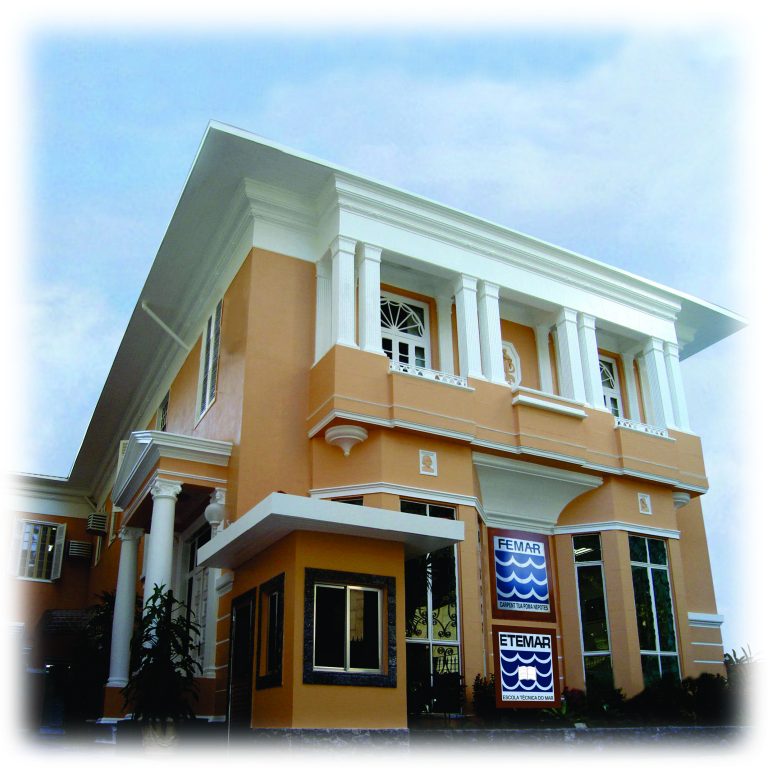 Foundation of Sea Studies
The Foundation of Sea Studies (FEMAR – Fundação de Estudos do Mar) is a private, non-profit institution enriched with patrimonial, administrative and financial autonomy, governed by its own statute, internal regulation and other legal taxes. The Institution develops activities under the supervision of the Rio de Janeiro State Prosecutor's Office.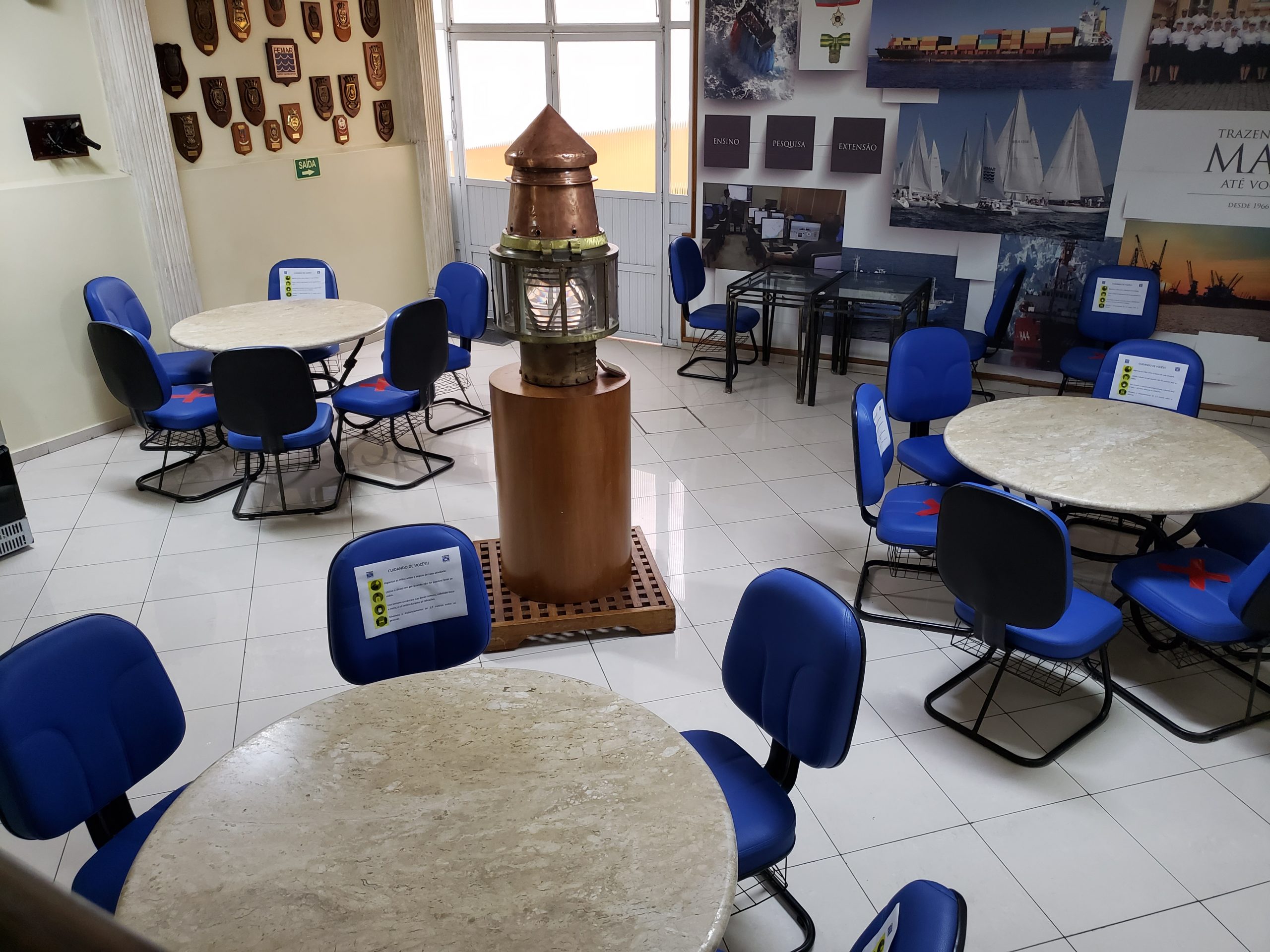 Maritime Professional Education​
Since 2012, in partnership with public and private institutions, FEMAR has been offering Professional Development Training Programs for seafarers, in accordance with STCW (International Convention on Standards of Training, Certification and Watchkeeping for Seafarers), on this way contributing to the best maritime professional qualification.
Courses on Related Activities
Since 1994, the Foundation has given several courses related to non-boarding personnel, employees of Shipping Agencies / Companies and Port Operators.
FEMAR gives free courses in the areas of Transport and Maritime Trade, Management Development and Environment. Our catalog consists of more than 80 different courses and with their respective program summary.
Integrated Teaching Management System
The courses given by FEMAR and ETEMAR are managed through an Integrated Teaching Management System – SIGE (Sistema Integrado de Gestão de Ensino), with access to the profiles of administrators, teachers and students, thus allowing greater efficiency and transparency in the teaching-learning process.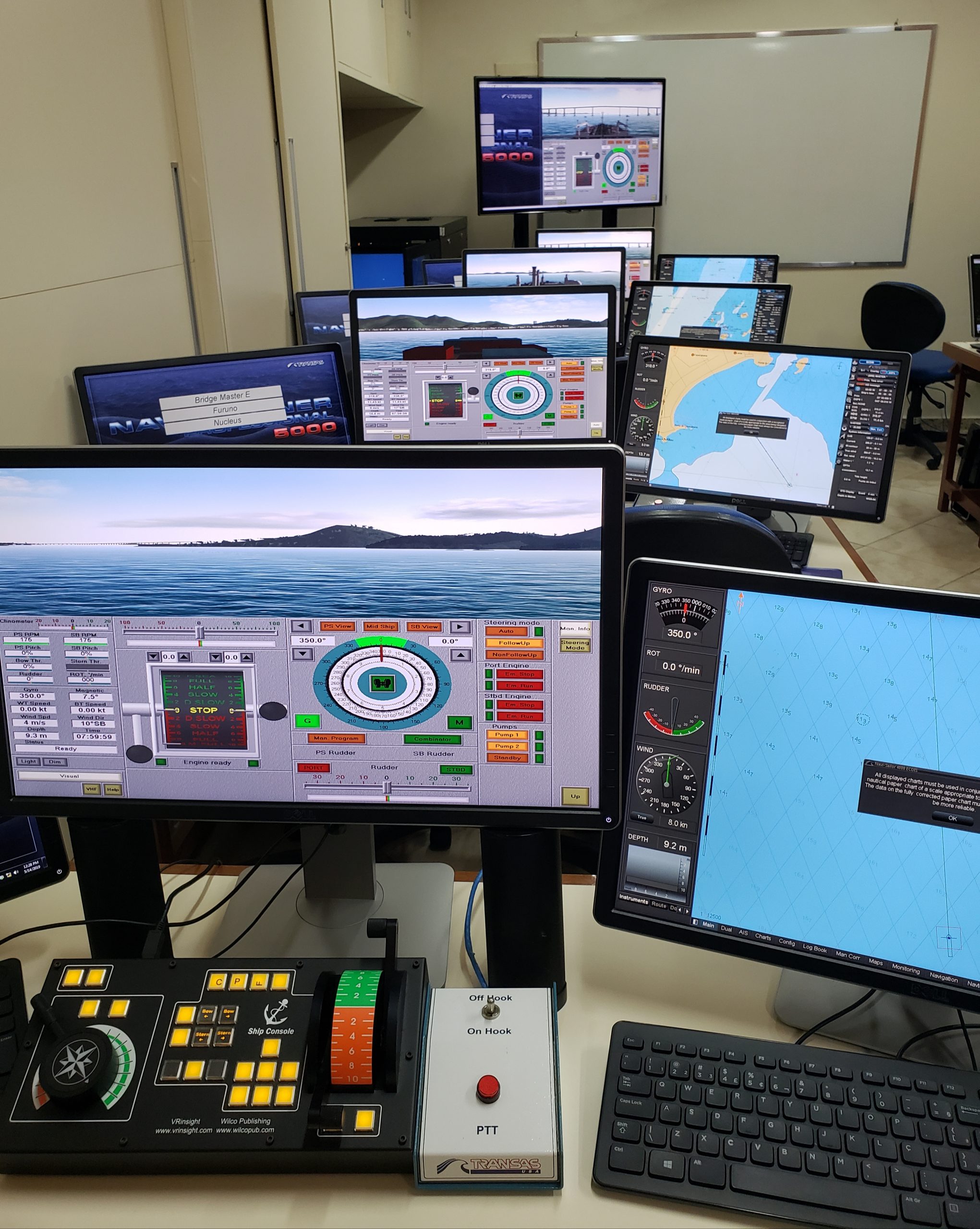 Maritime Simulators Center
FEMAR has a Maritime Simulator Center – CSM (Centro de Simuladores Marltimos), with instructional resources of the Computer Based Training-CBT type, which allows instructors to carry out, in addition to theoretical classes, practical training on various techniques for driving machine installations, maneuvering vessels, rescue and rescue operations and maritime trade. The CSM is composed of a Machinery Simulator, a Nautical Simulator and a Commercial Operations Simulator that can develop competencies provided for in the International Convention on Instruction Standards in accordance with the STCW.
High School Technical Education
The Technical School of Marine Studies – ETEMAR (Escola Técnica de Estudos do Mar), created in 2014 linked to the organizational structure of FEMAR, is administered with pedagogical autonomy.
ETEMAR is officially recognized by the Rio de Janeiro Department of Education – SEEDUC (Secretaria Estadual de Educação) to teach technical courses in the areas of sea transportation, harbors and foreign trade, including the concurrent and articulated combinations to the Rio de Janeiro state public high school.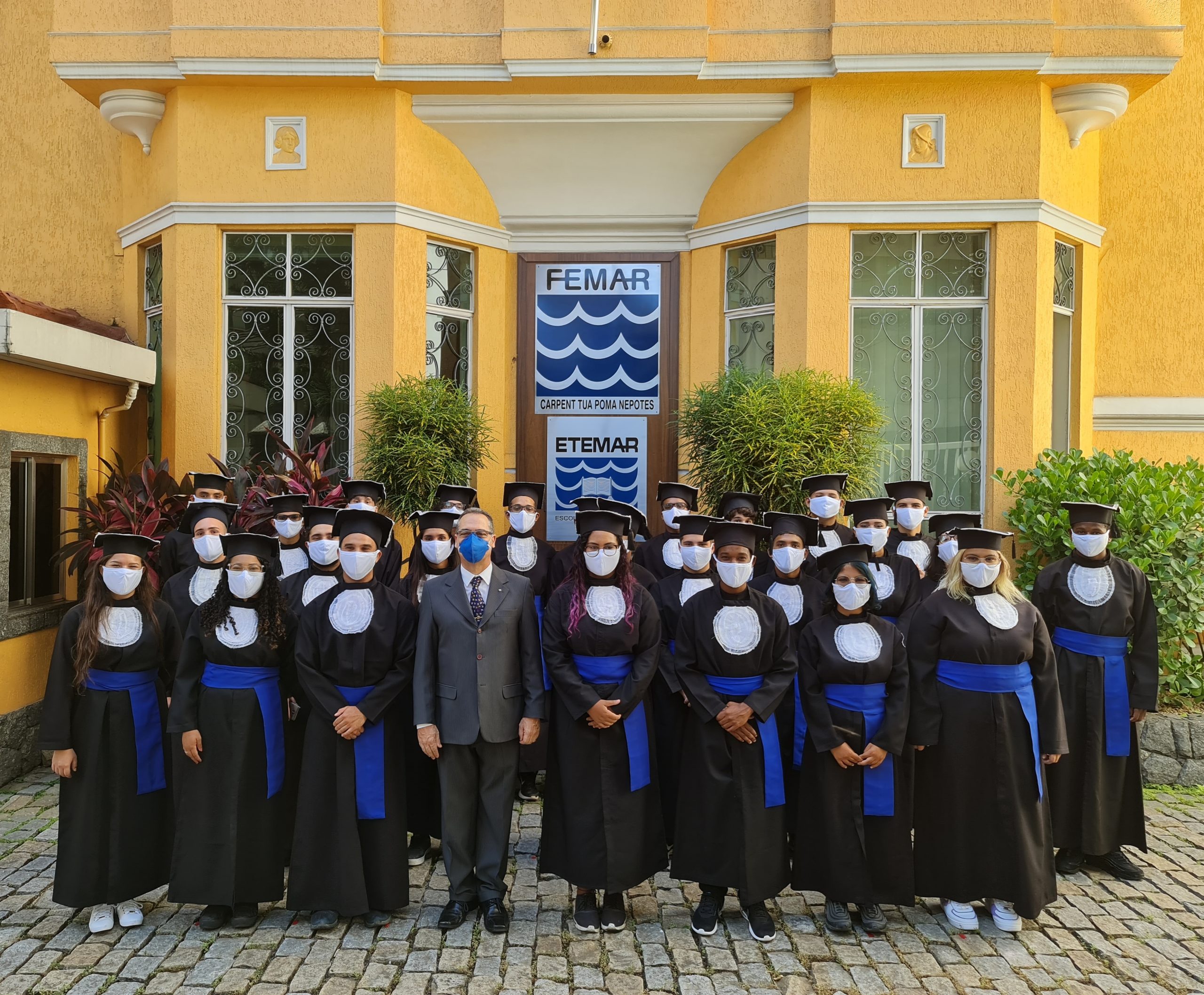 FEMAR, with the objective of promoting the well-being of the local population, has voluntarily established the PGC (FEMAR Free Program) and PROEMAR (School at Sea Project)